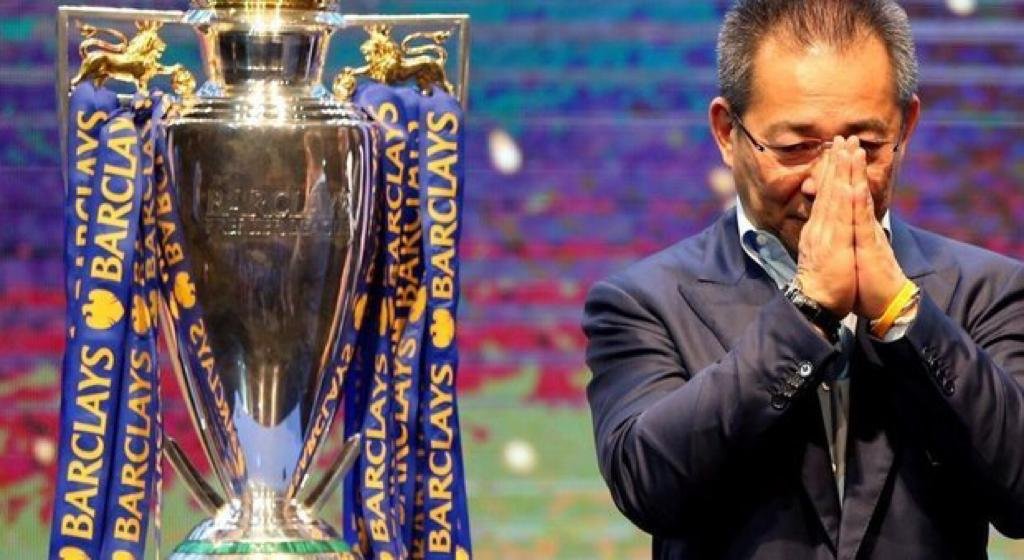 Post count

201

Joined

Last visited
Community Reputation
120
Good
Recent Profile Visitors
The recent visitors block is disabled and is not being shown to other users.
Not going to attack Wolves for playing the system. If anyone is at at fault it would be the EFL and PL for the way they set rules.

Welcome to the family @LesterHall I've been supporter since I was a kid and the last 20 odd years have been one heck of a rollercoaster, but remember two phrases and you'll be fine #keepthefaith #foxesneverquit oh, one last bit of advice, if we lose a game- don't come on here for a few hours until some of us calm down!

Reminded me of the day we collected the EPL trophy- the rains started pretty much just as the walk started and I just knew the sun would be out when we got to the stadium. I'm not sure if anyone has said, but I'm Hindu custom it is seen as very auspicious if it rains at the start of a major event. What an amazing City we have

Every chance I get, I find myself dipping into FT to read all the messages support that our amazing family have been writing. It's had me in tears each time, even to the extent of having to hold back the tears while browsing on here while my students are having a quick coffee break at university. I've been brought to tears by the absolute tragedy that was unfolding but also by the amazing unity and compassion of everyone on here. To read the message from Top has had me streaming again, but a worry still sits in the back of my mind. There is nothing like a bereavement to get is to focus on what really counts and Appreciate what we have. We often make promises to be better people, to be closer to ones we love and to be more tolerant. However, human nature is such that as we get over the grief we also lose sight of the promises and clarity that we had. I cannot thank Vichai and his family for building a club that has given me memories that I never believed could be possible in my lifetime. Win Lose or Draw- please please let's support Top, the Manager and players. Let's walk the talk and really stand out as the 'family club' who back their boys whatever happens. let Top and the club management decide what is best and learn and tweak along the way without any negativity. Top is a going to make mistake, so is the manager and so are he players. But let's show we love them no matter what and give them the time to build us into a real super power.

Deepest sympathy and condolences to the families of the other four victims of this tragic event. It must be even more difficult for them with the public out pouring for Vichai, but a message to them 'we are also praying for you and your lost loved ones. We cannot imagine what you are going through but pray for the strength to somehow get through this as you too are a part of our family'

Can someone send me a link on how to change my avatar like this?

I have been in shock ever since my daughter told me about the crash just after the news broke. I'm normally the most composed guy in the room, whatever is going on, but for some reason this has really got to me. I've hardly slept a wink and spent most of the night like many have said, pressing 'refresh' to look for a glimmer of hope and few some level of support by reading the outpouring from not just our own fans but from people across the world. its brought back the magnitude of what a Vichai brought to us. Never in my wildest dreams did I ever think we would experience the highs that we have. The miracle really was just that, a miracle that really hasn't sunk in. Vichai and his family though I've never met them, feel like my own family. I'm grieving and crying with them. I can't remember the last time I cried, but I cried when I logged on again this morning and I can't hold back the tears as I'm writing this. I think this has brought me down to earth again. Whatever happens, win, lose or draw, I am always going to be loud and proud of my club, it's owners and will promise to shout and back the players every second of every game. That is the best way I can honour Vichai and his incredible family. sorry for outing this out on here, but I've been trying to put it in to words all night and it just feels right. We have an amazing community in leicester and I'm from the Hindu/ Indian community and been brought up here. Just as we were all together through the miracle season, we are all together at this terrible time. 🙏🙏🙏🙏🙏🙏🙏🙏

...... lost for words, just praying for everyone involved. Puts everything into perspective. The most amazing people and best owners of a football club in the world. Pls be safe🙏🙏🙏🙏🙏🙏🙏🙏🙏🙏🙏🙏🙏🙏🙏🙏🙏🙏🙏

Credit where it is due. I think Wolves have some amazing quality and are looking to play the way we are moving in a much tougher league. If they hang on to their manager and build on their squad with their rich owners, I think they are going to be much better than some of the sides consistently scrap at the bottom of the table like Southampton. I've been a foxes fan ever since the Jock Wallace days and we have never had it so good. Reading some of the salty comments on here about our team underperforming or wanting Puel out or comments about Wolves fans, shows how delusional many have become since that miracle year. All the big boys got a wake-up call and were able to pull in major reinforcements, which we were for whatever reason unable to do. Hats off to Wolves for having a great manager who has pulled the strings to get in some amazing quality which doesn't look out of place against anyone in the PL. I expect they'll finish easily in the top half. We are similar in that we play some cracking football at times, but are not converting enough of our chances, but I'm happy with the direction we are going. If we all stick behind the team and manager, I've got a feeling we challenge the big boys at their own game in a year or two. People seem to underestimate the challenge in transitioning from the old guard to a new younger team with a style that can compete regularly at the top table. I know we have a leaky defence and could do with being sharper in front of goal, but I'm consistently seeing slick attacking football which I expect will be more consistent as they team grow together. Remember ' you don't win anything with kids'.

Great that Chilly got on and he kept it pretty simple and did well. I just wish they'd brought in Gray aswell. It would have given him a real lift, so I hope he doesn't have a sulk that he didn't get a cameo 5-10mins like Chilly. Saturday will be interesting!

Great win for you guys and I don't think people are taking you as seriously as they should. I'm not a betting man, but worth a punt for a top 6 finish. Before anyone blows my head off, remember, 5000-1!

Mate, I hear St Johns Wort is worth a go. Cheer up for Fox Sake!

Totally agree! I said in the Fleetwood postmatch board that the way we played Fleetwood last season and this season was such a stark difference. Some of our interplay was a joy to watch and given time and a couple of more signings, I think we will be a real top 6 force in a couple of seasons. We are going to have some off days, but we are developing a style of play that doesn't depend on any single player and should see us playing consistently exciting football even against the top teams in Europe. Give Puel our backing and patience because I think he could be our Wenger. Transformed the way Arsenal played and in their prime were the team to emulate. The future is bright, the future is BLUE!